About
This site has been archived and will not be updated further. Jonathan Zittrain's new personal website is accessible at https://blogs.harvard.edu/jzwrites/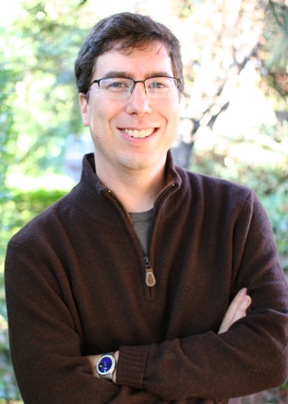 Jonathan Zittrain is a Professor of Law at Harvard Law School and the Kennedy School of Government, Professor of Computer Science at Harvard's School of Engineering and Applied Sciences, and a co-founder of the Berkman Center for Internet & Society at Harvard University. Previously, he was Professor of Internet Governance and Regulation at Oxford University and a principal of the Oxford Internet Institute.  He was also a visiting professor at the New York University School of Law and Stanford Law School.
Zittrain's research interests include battles for control of digital property and content, cryptography, electronic privacy, the roles of intermediaries within Internet architecture, and the useful and unobtrusive deployment of technology in education. He was co-counsel with Lawrence Lessig in Eldred v. Ashcroft, challenging the Sonny Bono Copyright Term Extension Act of 1998. The case lost 7-2 at the Supreme Court.
With students, he began Chilling Effects, a web site that tracks and archives legal threats made to Internet content producers. Google now sends its users to Chilling Effects when it has altered its search results at the behest of national governments.
He also performed the first large-scale tests of Internet filtering in China and Saudi Arabia in 2002, and as part of the OpenNet Initiative, he has co-edited studies of Internet filtering by national governments, Access Denied: The Practice and Policy of Global Internet Filtering and Access Controlled: The Shaping of Power, Rights, and Rule in Cyberspace.  His brainchild Herdict – a website that collects and tracks self-reported inaccessible sites from around the world- was launched in February, 2009.
His book about the future of the now-intertwined Internet and PC, "The Future of the Internet — And How to Stop It," came out in April 2008 from Yale University Press and Penguin UK — and under a Creative Commons license.
Zittrain holds a bachelor's degree in cognitive science and artificial intelligence from Yale University, a J.D. from Harvard Law School, and a master's in public administration from Harvard's John F. Kennedy School of Government.  He is a member of the Board of Trustees of the Internet Society, the Board of Directors of the Electronic Frontier Foundation, and a faculty fellow and Young Global Leader of the World Economic Forum, where he also chairs the Global Agenda Council on the Future of the Internet.
A disclosure statement can be found at http://www.futureoftheinternet.org/about/disclosure.